Sometimes children and youth need support to get through difficult times. All our services are confidential and professional, with qualified and experienced staff who work specifically with youth.
SOUTHLAND, OTAGO, WEST COAST, LOWER NORTH ISLAND

* Pact has certification to provide support via Oranga Tamariki funding in all regions. Often these services start quickly and can be fluid as people move from one service to another (eg community support to residential or vice versa).
Our youth community support workers get to know young people recovering from mental illness or with an intellectual disability in their own home/community and support them to achieve their goals.
Working alongside children and youth (and case managers where relevant), we help them maintain or improve their mental health, self-esteem and social skills. Staff can help young people find a job or figure out what there is to do in the community. Developing a routine for each day is important, including activities like school, sports, youth groups etc.
In Southland, we have two clinical staff overseeing our youth support, liaising with Southland Hospital where necessary.
Pact has certification to provide support via Oranga Tamariki funding in all our regions – this may be in the form of community support (including in people's own homes) or in Pact accommodation. In Dunedin we are providing community support at present. Often these services, which can start quickly, can be fluid as people move from one service to another (eg community support to residential or vice versa). We are happy to work on bespoke solutions.
We have supported accommodation in Invercargill for young people who can  benefit from 24/7 staff support in a Pact home with other flatmates. Youth can work on goals, gain independence and improve their health.
We also have an Invercargill home, Te Kaika Whakaaroaro, providing home-like support for young people, with short stays while they are on bail (funded through Oranga Tamariki). The home can take up to three people at a time. Pact has worked closely with mana whenua Waihopai Runaka, which has led to us partnering to co-deliver this service. We take care of the supported accommodation, and Waihopai Runaka take care of the day programme for the clients. Pact staff and clients clean, cook and eat together and do activities in the evening. Waihopai and Pact both support the young people to achieve the goals in their bail conditions.
In Greymouth and Nelson we have individualised services for young clients funded through Oranga Tamariki. Bespoke services can work for young people who may find it challenging to live with others.
In Invercargill we also have a day programme which can help if someone's mental health is affecting their ability to attend school, work or other daily activities. This safe environment helps young people develop skills/strengths to return to their everyday routine. A teacher provides support for educational needs.
SOCIAL NETWORKING CENTRES
Young people with an intellectual disability benefit from a range of programmes at The Link in Balclutha and The Armitage in Dunedin.
YOUTH ALCOHOL AND DRUG COUNSELLING SUPPORT SERVICE
Our qualified, youth-friendly alcohol and drug counsellors work around the greater Wellington region providing 1:1 counselling or group sessions to youth aged between 10 and 19. We are based in many schools, as well as other community centres and services and also have clients see us on site.
Our AOD counsellors provide a free and confidential service which includes: assessments of alcohol or drugs and mental health, counselling, education, harm reduction and relapse prevention strategies. We are client centred and support our youth to achieve their goals.
Our youth-friendly support workers, journey alongside our young people in the Wellington community to set and achieve their goals, helping to provide meaningful activities, strengthening relationships and connections in their community.
CO-EXISTING PROBLEMS – EARLY INTERVENTION SERVICE
We support youth with experience of mental illness, who are developing alcohol, drug, nicotine or gambling problems. We aim to reduce harm, give people accurate information and support younger people who are at risk of alcohol and other drug and co-existing related problems/dependence. Our staff screen, identify and assess people and provide intervention as required. We provide information and access to other support services in the community and liaise with other services to facilitate training and education for individuals, as well as whānau/family and/or carers.
"I appreciate your help with sorting through some of my life… It has been good to be a teenager again and not have to worry about others. Thank you for being good role models, helping me pick good choices, being there for me, helping me pick myself back up, supporting me and even being firm. I will remember all the positives this place has brought me, even all the ups and downs."
— Pact Southland youth client
It can be complex to explain how referrals are made to Pact so please get in touch if you want to find out how to access our services. We'll bend over backwards to help you. Even if you are not eligible for government-funded Pact support, we have other options, including paying for Pact services privately (see individually funded services).
Tel: 03 477 4312
COPYRIGHT PACT GROUP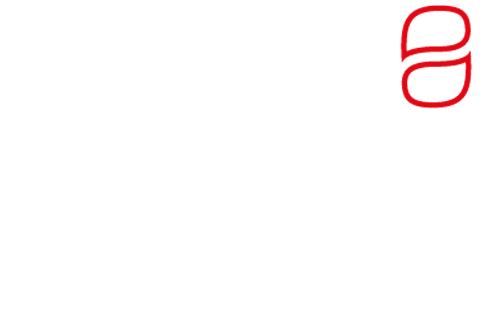 Tel: 03 477 4312
COPYRIGHT PACT GROUP