Mental health and reintegration
(Corrections, Te Whatu Ora, Oranga Tamariki)
Many people in the justice system have mental health issues and other support needs.
SOUTHLAND, OTAGO AND LOWER NORTH ISLAND

IMPROVING MENTAL HEALTH – PRISONS
Many people in the justice system have mental health issues and the focus of this service, launched in 2017, is on supporting those who have mild to moderate mental health issues in prisons. We support paihere (people in prison) who are serving a custodial sentence. We have 11 clinical staff based at Hawke's Bay Regional, Whanganui, Manawatū and Rimutaka Prisons. Staff work as part of the multidisciplinary prison health teams, drawing up treatment plans for paihere and working with them to achieve those plans. They speak up for the people they support and work out the best type of treatment. They can also refer to other services that might help.
IMPROVING MENTAL HEALTH – COMMUNITY
We have two clinical staff based in Palmerston North, who support people in the community who have come out of prison or who are serving a community sentence and are on probation. Our staff help with treatment plans and goals and work with people to achieve those plans. Our staff help people cope with the stress and/or challenges of being back in the community. That can be just having someone to talk to, working with other agencies on people's behalf and helping improve wellness for people and their families.
IMPROVING MENTAL HEALTH – WRAPAROUND FAMILY WHĀNAU SUPPORT
We provide a wraparound service for Manawatū family/whānau of people who are in Manawatū Prison, have recently left prison, or who are serving a community sentence in Palmerston North and are on probation. Our family/whānau support worker not only helps people address issues facing the whānau and better support their family member with their mental health issues, but also helps them engage with appropriate health services, social agencies and community groups – and other whānau and friends – who can assist them.
We have three services in Dunedin that support people who have been released from prison or forensic services.
Te Whare Manaaki (a Corrections contract) provides intensive support and personal monitoring of people who have multiple and complex reintegrative and rehabilitative needs and benefit from Pact's approach to support.
Te Whare Awhina (also Corrections) is for people who have been in prison for a long time and need support to reintegrate back into the community. It can include support for their mental health but also with practical things like getting photographic ID and bank accounts.
Ahuru Mowai (funded through the Southern District Health Board) is a four-bed forensic step-down service. Special patients can transition from the forensic ward into this service and for some clients it might take as long as a year to transition from the hospital to living at their new home seven days a week. Many clients will have been on the ward for quite some time and need time to adjust. Our support staff coach and support them to ensure they have what they need to live in the community. This can include practical things like ID, bank accounts and a CV. The team also works in partnership with the Te Whatu Ora Southern community forensics team. We expect clients will be in Ahuru Mowai for up to two years. The aim is for them to have genuine choices and opportunities as they move toward independence.
We also have an Invercargill home, Te Kaika Whakaaroaro, providing home-like  support for young people, with short stays while they are on bail (funded through Oranga Tamariki). The home can take up to three people at a time. Pact has worked closely with mana whenua Waihopai Runaka, which has led to us partnering to co-deliver this service. We take care of the supported accommodation, and Waihopai Runaka take care of the day programme and education for the clients during the day. Pact staff and clients clean, cook and eat together and do activities in the evening. Waihopai and Pact both support the young people to achieve the goals in their bail conditions.
"I believe without this place I would still be sitting in jail. In the 12 months I stayed with Pact I felt wholly supported in my journey. I felt welcome and was valued as a person and not a prisoner and I wanted to say that the staff you have do a remarkable job and sometimes in some tricky situations … For me personally, it was educational to see the work that is done for mental health …"
— Pact Otago Te Where Awhina client
It can be complex to explain how referrals are made to Pact so please get in touch if you want to find out how to access our services. We'll bend over backwards to help you. Even if you are not eligible for government-funded Pact support, we have other options, including paying for Pact services privately (see individually funded services).
Tel: 03 477 4312
COPYRIGHT PACT GROUP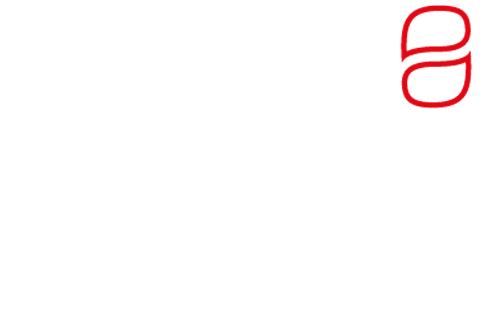 Tel: 03 477 4312
COPYRIGHT PACT GROUP